Tickets
Full: 3€
Reduced: 2€
Discover the special reductions and the all-inclusive tickets with other museums and attractions.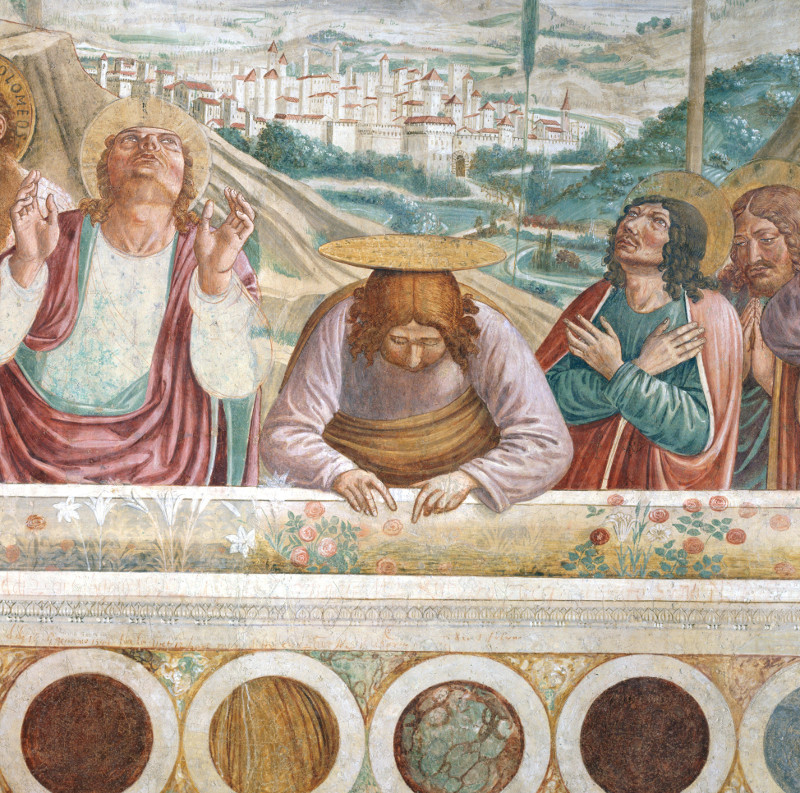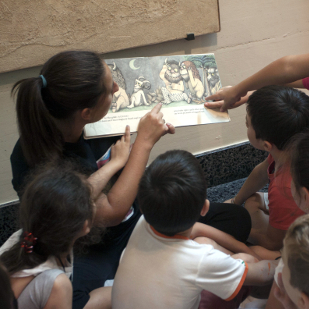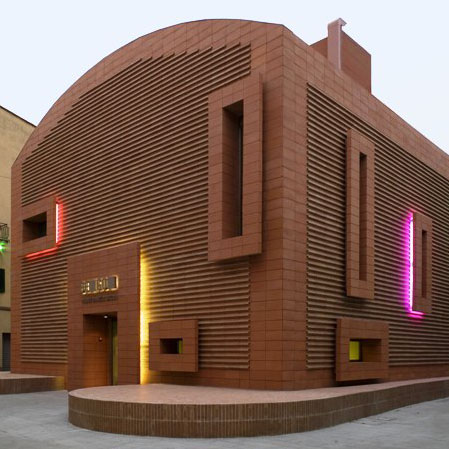 Organize Your Visit
Discover how we can make your experience special
Opening hours
Monday and Friday: 09.00 – 13.00
Tuesday and Thursday: 16.00 – 19.00
Saturday, Sunday and Public holidays:
10.00 - 12.00 and 16.00 e 19.00
Closing day: WednesdayThe museum is closed on 25 December, 1 January and Easter Sunday
Entrance fee and guided tour
Full: 3€
Reduced: 2€
MUDEV cumulative Valdelsa museum pass
single: 15€
family (2 adulti + 3 minori): 35€
How to get here
Benozzo Gozzoli Museum
Via Testaferrata 31
Castelfiorentino (Firenze)
Tel. +39 0571 644 48
Events
stay tuned to discover the events and activities of the Museum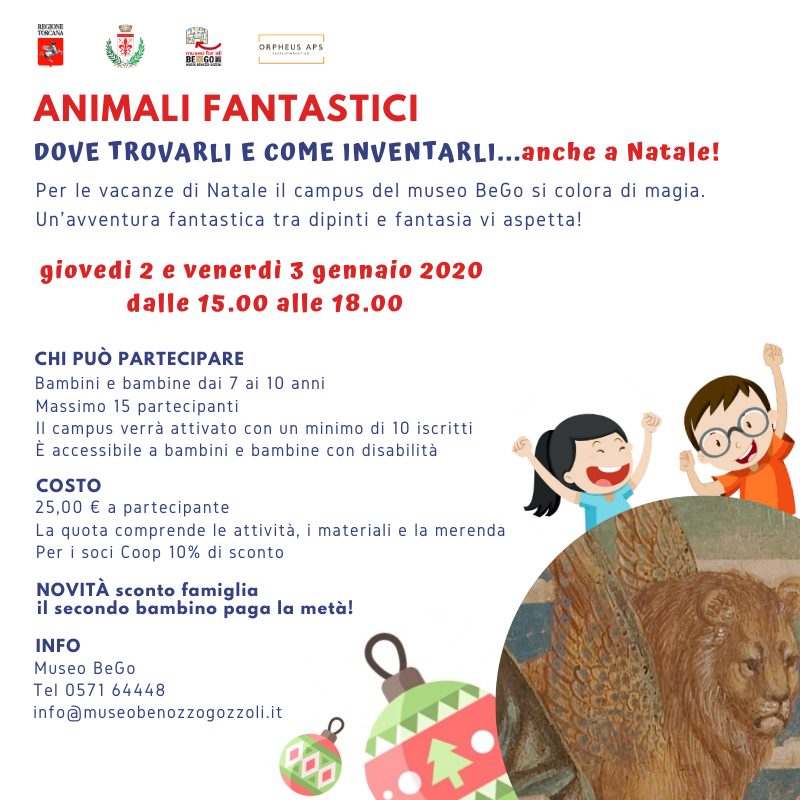 Campus Natalizi 2019
Sta arrivando il Campus Natalizio!
Info e prenotazioni: info@museobenozzogozzoli.it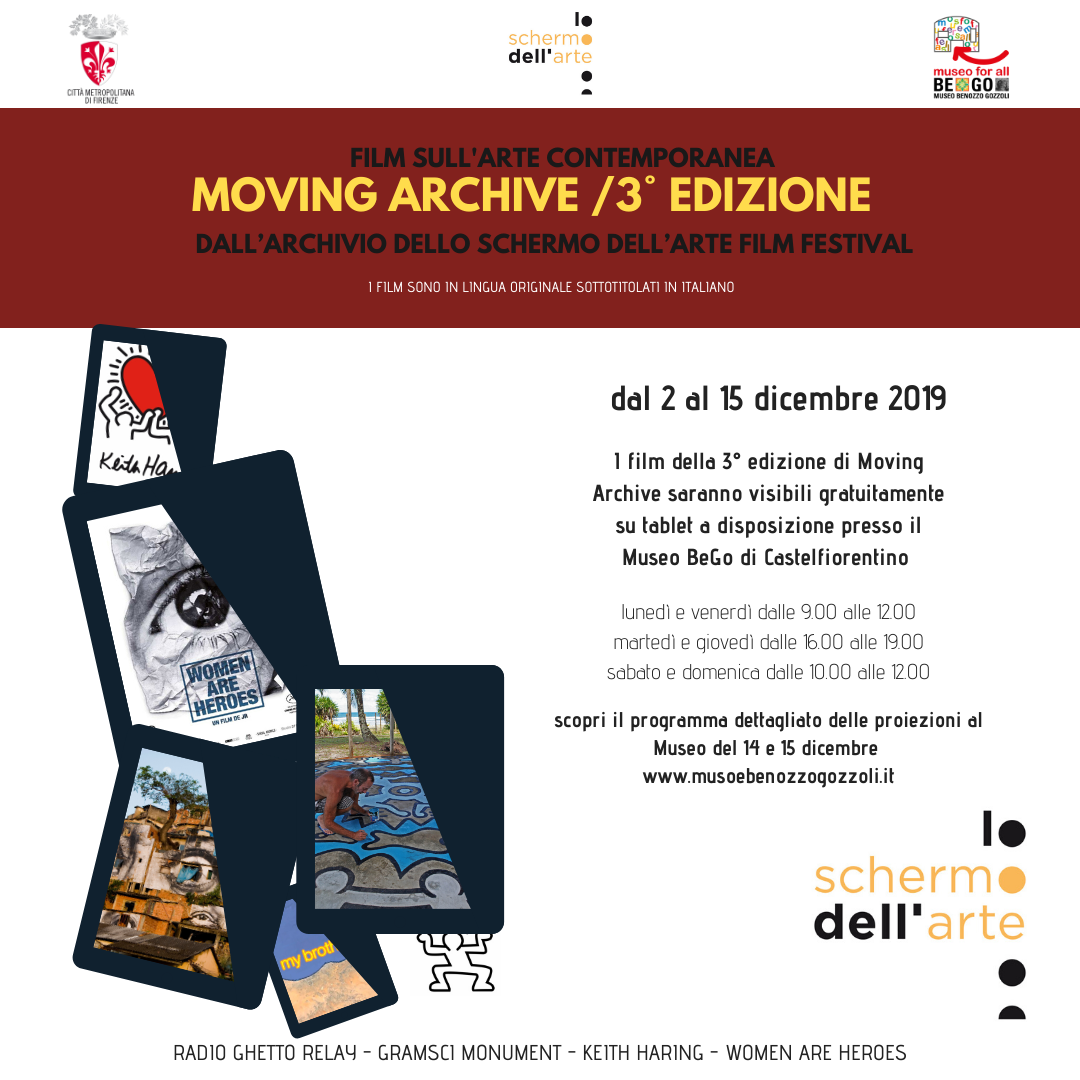 MOVING ARCHIVE al Museo
Anche quest'anno al museo BeGo ospiteremo le proiezioni di MOVING ARCHIVE!
programma completo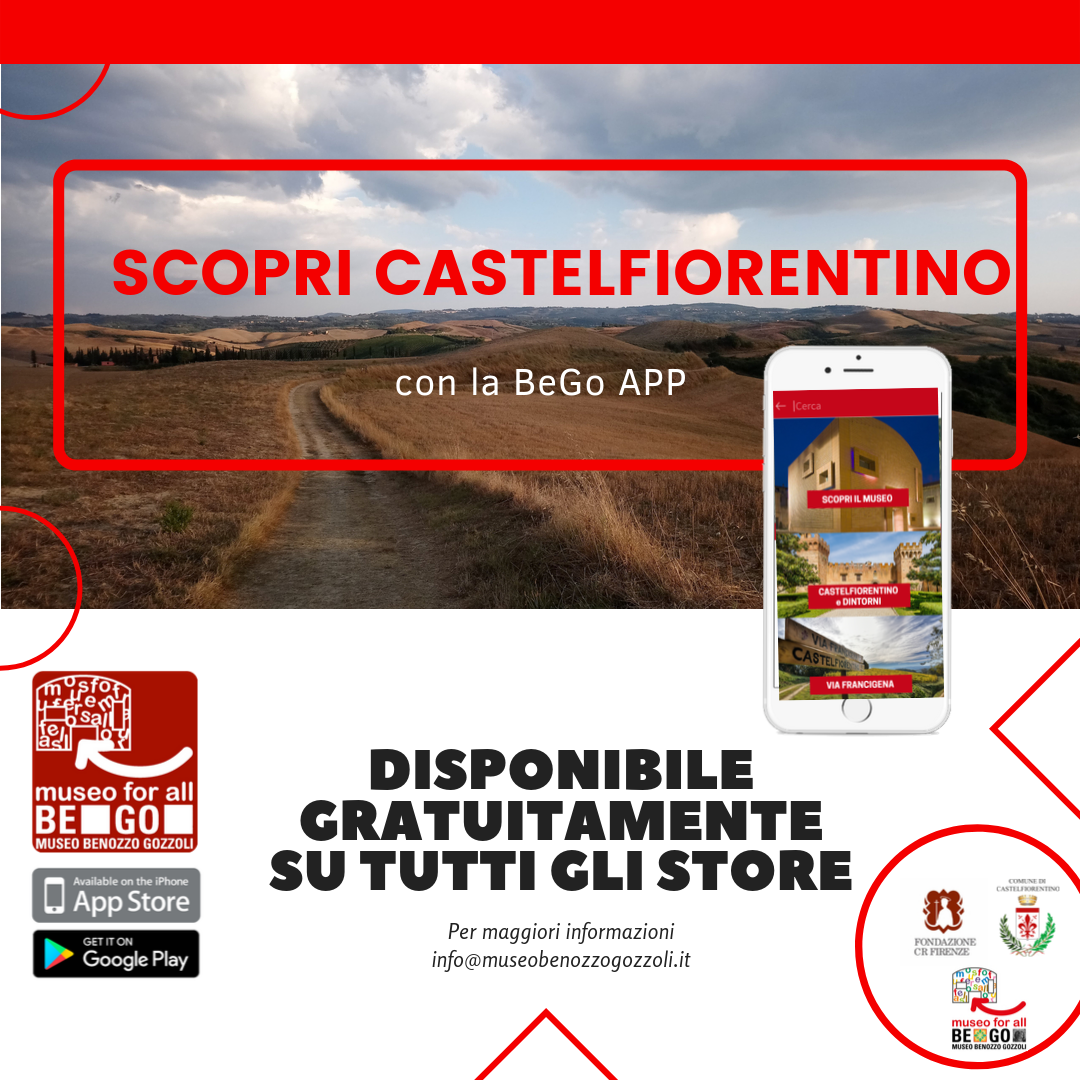 La BeGo APP
Nasce BeGo APP per Castelfiorentino, un nuovo strumento accessibile e inclusivo che cittadini e turisti.
Tutti potranno utilizzare la app per divertirsi a scoprire il Museo Benozzo Gozzoli (BeGo) del Comune di Castelfiorentino, i luoghi più suggestivi e importanti del territorio e della celebre Via Francigena, anche quelli meno accessibili, la loro storia ed il patrimonio artistico che custodiscono.SCARICALA ADESSO Per Android o Per IOS
Museo For All
The Museo for ALL project sets out to develop and strengthen the accessibility of the BeGo museum, ever attentive to the importance of sharing its heritage and to the presentation of its contents in a way that meets the needs of different targets, also in terms of inclusion. The concept of accessibility, as we of the BeGo museum see it, does not only consist in catering for people with disabilities, but it is a proper working method. It means taking care of everyone and establishing positive relations, thanks to the uniqueness of our heritage, with whoever enters the museum, so that each and every visitor may enjoy a full and enriching experience.