What's on
Our Museum has the duty to preserve and valorise our artistic, historic, religious and ethno-anthropological heritage. For this reason, we promote, either alone or in collaboration with other institutions, various activities aimed at promoting the knowledge of our precious heritage. In this section you will be informed about the activities being run by the Museum. We invite you to stay tuned in to this page which provides information about our numerous activities.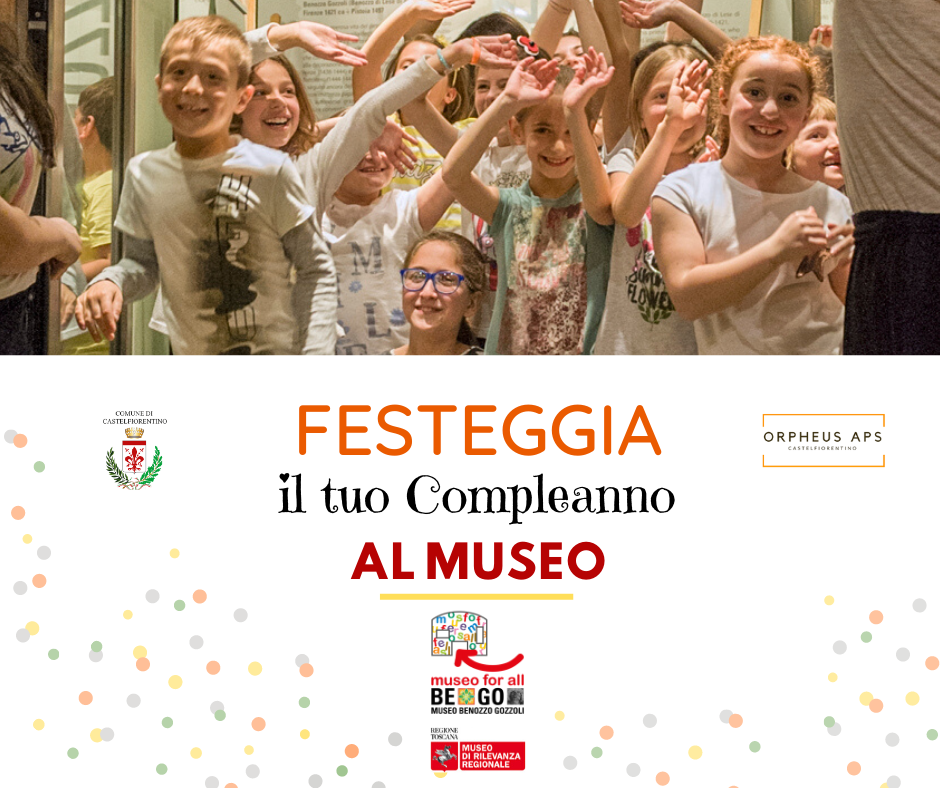 Qualcuno sta per finire gli anni?
Scopri come avere la tua FESTA di COMPLEANNO al Museo. Invita chi vuoi, compagni, amici, genitori, nonni, tutti sono ben accetti e per ognuno ci sarà una sorpresa fatta di attività al Museo. Puoi portare la torta, da bere e quanti pasticcini vuoi, così spengerai le tue candeline tra gli affreschi di Benozzo, leoni alati, angeli a quattro ali, sguardi enigmatici, aquile, simboli misteriosi. Contatta il museo e scopri tutte le tariffe per una festa indimenticabile!