What's on
Our Museum has the duty to preserve and valorise our artistic, historic, religious and ethno-anthropological heritage. For this reason, we promote, either alone or in collaboration with other institutions, various activities aimed at promoting the knowledge of our precious heritage. In this section you will be informed about the activities being run by the Museum. We invite you to stay tuned in to this page which provides information about our numerous activities.
Back
I Presepi di Alberto Cavallini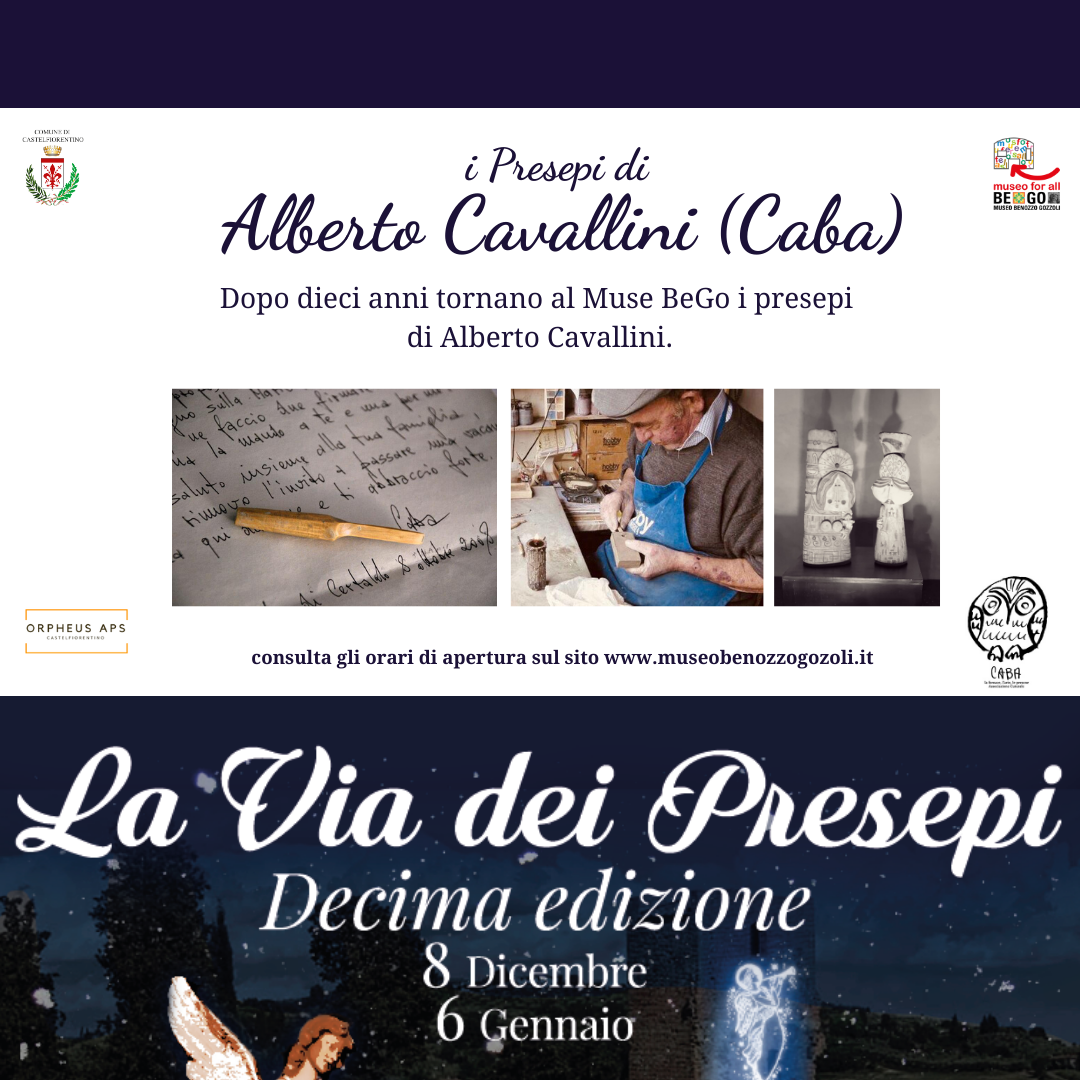 I Presepi di Alberto Cavallini
Domenica 8 dicembre inaugura la Via dei Presepi, giunta alla decima edizione!
Anche il Museo partecipa all'iniziativa: per l'occasione verrà esposta una selezione di presepi del ceramista Alberto Cavallini, per ricordare l'uomo e l'artista sempre legato alla figura di Benozzo Gozzoli e al Museo. Grazie alla generosità della famiglia Cavallini, sarà possibile ammirare questi pezzi unici fino al 6 gennaio secondo gli orari di apertura del Museo