What's on
Our Museum has the duty to preserve and valorise our artistic, historic, religious and ethno-anthropological heritage. For this reason, we promote, either alone or in collaboration with other institutions, various activities aimed at promoting the knowledge of our precious heritage. In this section you will be informed about the activities being run by the Museum. We invite you to stay tuned in to this page which provides information about our numerous activities.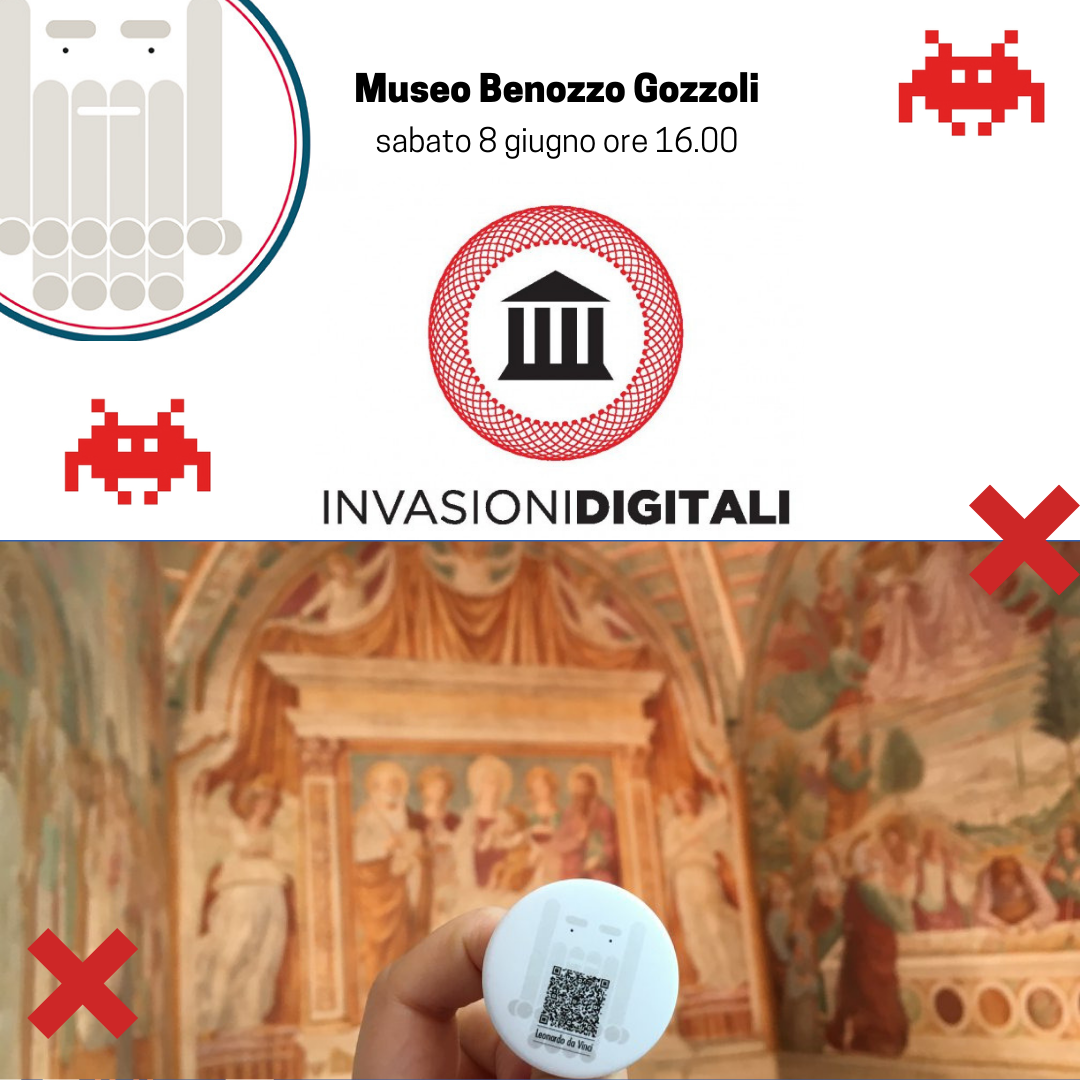 Invasioni Digitali
Arrivano le #InvasioniDigitali al BeGo.
"Invadere" (ovvero visitare, fotografare e vivere) il museo condividendo la propria esperienza attraverso i social network. Ora è la volta di prenotarsi per il Museo Benozzo Gozzoli di Castelfiorentino dove sabato 8 giugno alle ore 16.00, le persone che si iscriveranno potranno visitare gratuitamente il Museo, armati di smartphone e/o macchina fotografica, per cercare di cogliere e condividere poi online aspetti inediti del museo, le installazioni site specific e la mostra diffusa sul tutto il territorio comunale "The space to be" di Davide Dall'Osso!